The Rolf Method of Structural Integration
Structural Integration practitioners
Fascia
"the organ of form"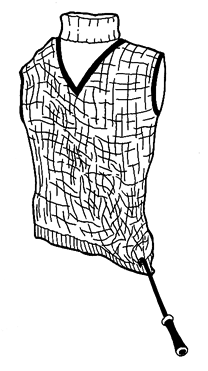 Fascia can be likened to a clingy sweater. When you catch a part of the sweater on a hook, the rest of the sweater gets pulled to some degree. Fascia can act in a similar way: when you are injured or tense in one part of your body, other parts often can consequently be affected.
Ida Rolf discovered that fascia can be re-organized with correct movement--movement in accord with the geometry of the skeleton--and that this reorganization can be hastened by deep manipulation which holds the fascial tissues in place while the client moves. By affecting the quality of this tissue with slow, precise pressure, a more organized structure is created.
Gravity affects human beings differently than any other animal as we are the sole beings walking completely upright on two legs. The human body alignment is easily affected by the pull of gravity as well as physical injuries and life s stresses in general. Your body's fascia shortens as a way to accommodate the misalignment. Structural integration is a conscious effort to lengthen the fascia.
As for bones, they do not touch each other, thus they are not the fundamental supporting structures of the body. Connective tissue is. Bones relate to the framework of connective tissue that connects continuously throughout your entire body.
Your body is an integral, complete structure made up of a web of living tissue called fascia, a form of connective tissue.
- Ida P. Rolf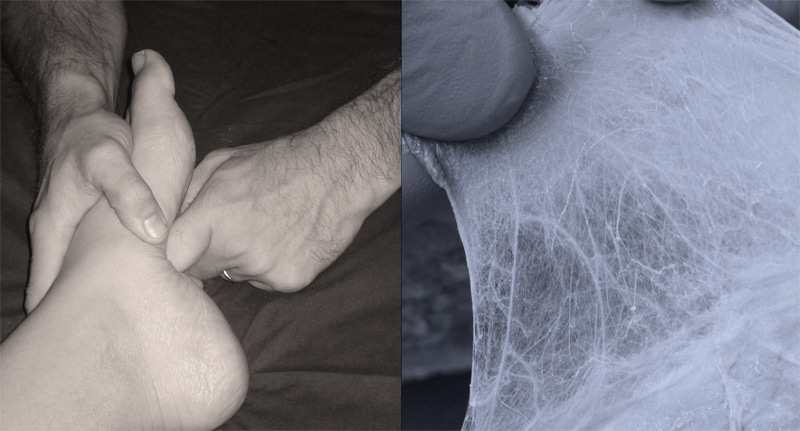 Fascia: the connective tissue
Book a session
NEW YORK CITY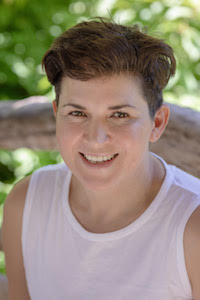 Amy Mingasson
Certified Advanced Structural Integration Practitioner
New York City, Manhattan
More about Amy Mingasson
Book an Appointment
PARIS
Stéphanie Bellion
Certified Advanced Structural Integration Practitioner
71, bd de Picpus - 75012 Paris
Tel:
+33 668 68 20 04
Email:
stepbellion@yahoo.fr
AVIGNON
Karen Monaghan
Certified Advanced Structural Integration Practitioner
19 allée du grand chêne
30400 Villeneuve Les Avignon
Tel:
+33 637 37 41 23
LA ROCHELLE
Stéphanie Bellion
Certified Advanced Structural Integration Practitioner
162, rue des gonthières
17 000 LA ROCHELLE
Tel:
+33 668 68 20 04
Email:
stepbellion@yahoo.fr
MARSEILLE
Michèle Ménage-al Khiari
Certified Advanced Rolf Practitioner
25, rue Dr Escat
13007 Marseille
Tel:
+33 491 04 60 78