The Rolf Method of Structural Integration
Structural Integration practitioners
Opinions
Jean-Paul Patenaude received his first Structural Integration session in fall of 1994 and continued his sessions for six months thereafter. In 1985, Jean Paul had injured his body while roller skating, ending up with a fractured hip, shattered femur and a fractured wrist. For the next eight years even with several visits to the chiropractors he continued to have constant back pain.
"After my Structural Integration sessions my back pain was gone, I breathed with greater ease and I felt much better. I began to feel like my old self again"
Melvin Kaplan had pain in his right hip and leg.
"Before the Structural Integration body work I was physically tense and tight. After several sessions my body began to relax. The relaxation positively affected my mental abilities as well as my physical abilities."
Lynn Acchione is a marathon runner residing in California. Structural Integration helped her to heal a nagging running injury. She states:
"A physical therapist told me to look into Structural Integration to heal a long time running injury. I had tried several other therapies but they only provided temporary results. Structural Integration keeps my body aligned, preventing injury by not allowing my body to make compensations due to misalignment."
Le Dr. Mary Kay Brewster is an OB GYN, Medical Doctor in Carmel, California. She tried Structural Integration to alleviate low back pain and sciatica. She states:
"I was in pain 90% of the time and now I am pain free. Everyday I recommend Structural Integration to friends, family, colleagues and patients."
Book a session
NEW YORK CITY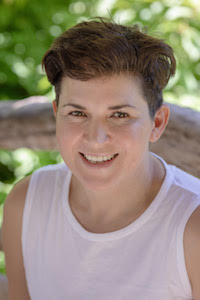 Amy Mingasson
Certified Advanced Structural Integration Practitioner
New York City, Manhattan
More about Amy Mingasson
Book an Appointment
PARIS
Stéphanie Bellion
Certified Advanced Structural Integration Practitioner
71, bd de Picpus - 75012 Paris
Tel:
+33 668 68 20 04
Email:
stepbellion@yahoo.fr
AVIGNON
Karen Monaghan
Certified Advanced Structural Integration Practitioner
19 allée du grand chêne
30400 Villeneuve Les Avignon
Tel:
+33 637 37 41 23
LA ROCHELLE
Stéphanie Bellion
Certified Advanced Structural Integration Practitioner
162, rue des gonthières
17 000 LA ROCHELLE
Tel:
+33 668 68 20 04
Email:
stepbellion@yahoo.fr
MARSEILLE
Michèle Ménage-al Khiari
Certified Advanced Rolf Practitioner
25, rue Dr Escat
13007 Marseille
Tel:
+33 491 04 60 78